Product Name: Image Fire Detector
Model NO.: IFMD9
Product Details: Image Fire Detector
Image Fire Detector
Image Fire detector is a Fire Alarm Cameras are specially designed for outdoor or large space, where thermal, airflow and light etc. are unstable. Our Fire Alarm Camera is supported by the latest technological advances in systems and software, the introduction of digital image technology makes the fire detection fast, visual, intelligentized, remote controlled and jamproof. It is suitable for both home and industrial applications.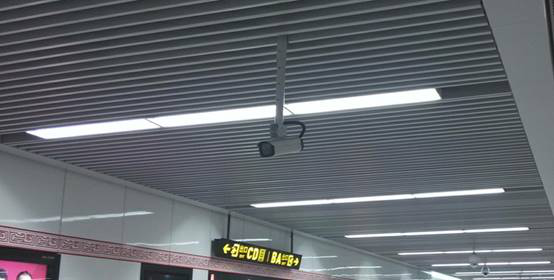 Features:
A. Easy Installation.
Fire Alarm Camera can be used separately, it can detect fire and alarm independently.
B. Fast Response.
Fire Alarm Camera would see 15cm*15cm fire 100 meters away in 10 seconds.
C. Warning Visually.
Integrate fire detection and video surveillance, locating fire in the earliest time.
D. Jamproof. Wavelet analysis technology makes Fire Alarm Camera interference free from lamplight, sunlight, solar flare radiation, black-body radiation, CO2 gas, etc.
E. Widely Used. Hot and humid conditions, electromagneticradiation, vibration, noise, dust, oil contamination, corrosive gas will not reduce its sensitivity and service life.
F. Compatibility. Our Fire Alarm Camera has three warning signal output mode: analog video, RS485 and switching value, makes connection with existing firefighting systems easy.
G. Sensitivity Adjustable
Beside dectecting fire, if adjusts Fire Alarm Camera to a more sensitive situation, the camera connects to a computer with software will work as a CCTV system.
Application Location
1. Large Space. Where a fire sprinkler system may be inadequate due to the height of the ceiling sprinklers above the atrium floor. Such as airport lobby, shopping mall, furniture markets, theater, exhibition hall, gymnasium, auditorium, warehouse, hangar, etc.
2. Large plant. Such as power plant, paper mill, etc.
3. Dangerous Place. Hazardous article warehouse, nuclear waste storage area, etc.
4. Outdoor application. Railway platform, oil rig, oil storage plant, highway tunnel, chemical plant, etc.
Specifications
Data Sheet
Connection

Voltage

VAC 85-264, VDC 127-370

Communication

RS485

Fire Alarm

No. 1Switch

Video Output

BN Connection/1.0±0.2Vp-p/75

Video Spec.

Minimum Illumination

0.001Lux/F1.2

Horizontal Resolution

600TVL

SNR

>60db

Measurements & Weight

Measurements

250mm*80mm*80mm

Shell Material

Aluminium

Weight

1.5kg

Gross Weight

2kg

IP Grade

IP65

Installation

anchor

Working Conditions

Working Pressure

80~110KPa

Working Temperature

-20℃~+55℃

Storage Temperature

-30℃~+65℃

Humidity

≤95%RH(+25℃)

Response time

<10s
Installation
Camera Diam.

Field Angle

Max Detection Distance

Horizontal

Vertical

4mm

64°

50°

25m

6mm

42°

32°

50m

8mm

32°

24°

80m

12mm

22°

17°

150m
Software
When Fire Alarm Cameras connect to the computer, there is software developed by our company.
In the software users can see the location where each Fire Alarm Camera monitoring.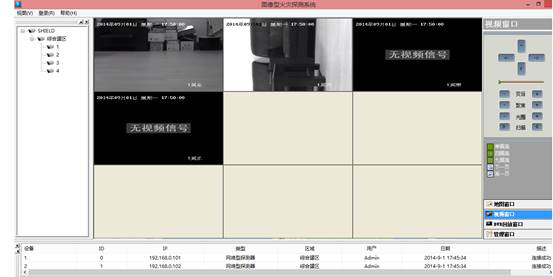 There is an electronic map to show the places are monitoring, when any Fire Alarm Camera detects fire, the software will send a warning and show where the fire is.
Please contact GYLDT CO., LTD for more information of the Fire Alarm Camera and software.